Top 3 Best Smartphone Apps for Motorists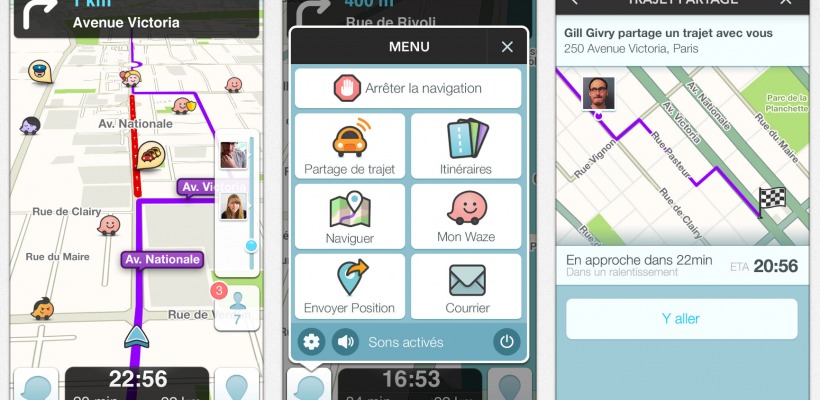 In the ruthless jungle of applications, we find absolutely everything! To guide our loved motorists, we have established the top 3 useful applications for your vehicle.
We have selected applications for their usefulness but also for their user feedback.
Waze Social GPS, for your travels on the roads
Waze is a traffic-focused navigation application. It is based on the sharing of information between drivers. With the largest community of motorists, this app saves time, saves fuel and avoids fines.
As soon as you launch the application, you get a lot of information from the motorist Near you have reported.
Waze also thought about your phone battery! Waze turns off automatically if it is in the background and you are not driving for a while.
Finally, you can send via the application standard messages like "Blocked in traffic jams". or "I'm leaving."
Waze posts a 4.5 out of 5 rating on the Apple store and Google PLay.
Download the iPhone app: https://itunes.apple.com/en/app/waze-gps-social-cartes-and/id323229106?mt=8
Download the Android app: https://play.google.com/store/apps/details? id = com.waze & hl = en_US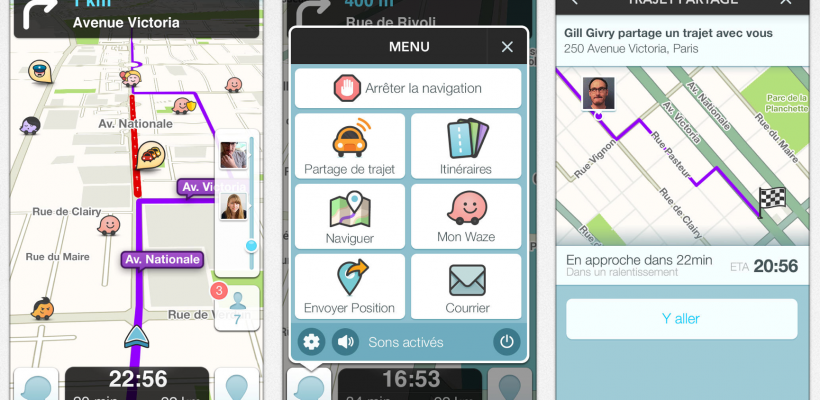 GazoilNow, to find a gas station near you
You are running out of gas and you do not know where to fill up? The Gazoil Now app is for you! Simple and effective, Gazoil Now gives you information on the closest or cheapest petrol stations.
This iPhone application gets its information from the official fuel price website. It lists service stations that deliver more than 500m3 of fuel per year.
Today more than 10,000 stations are referenced. On the store since 2013, Gazoil Now is appreciated by the owners of Android and iPhone since it displays a rating of 4.5 out of 5 on both stores.
Download the iOS app: https ://itunes.apple.com/fr/app/gasoil-now-prix-essence-comparateur/id681463839? mt = 8
Download the application Androi: https://play.google.com/store/apps/details?id=com.toj.gasnow&hl=en_US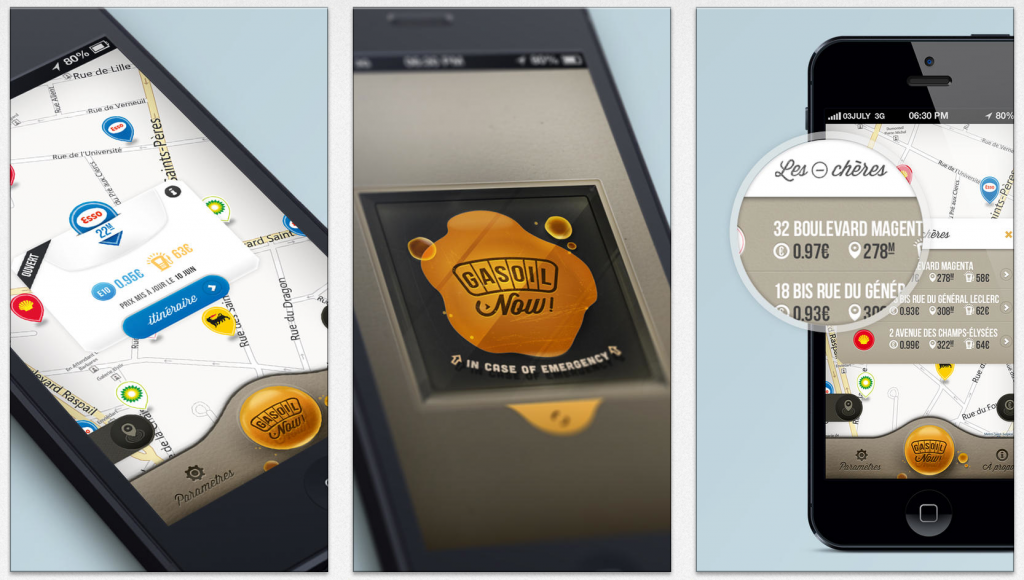 ChargeMap, to find a terminal for your electric car
Do you have an electric car and an iPhone? Download ChargeMap, one of the first applications to inform you of the existing terminals and near you to recharge your car.
This iPhone application tells you the opening hours, the necessary coordinates, the type of plug as well as various practical information.
ChargeMap relies on its community to improve its content. Indeed, user contributions are highly recommended.
ChargeMap reaches the rating 3 out of 5 on the App Store.