The Chinese copycat cars of the 2017 Shanghai motor show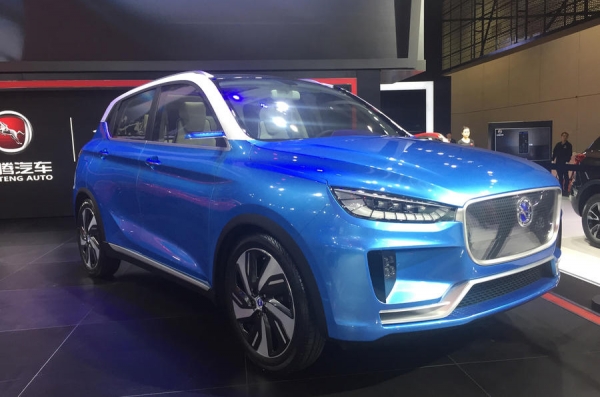 Chinese motor shows have long been tarred with the copycat brush.
True to form, a disconcerting number of clones taking to the stands alongside their western counterparts at this year's Shanghai motor show. We're here to please, so here's our list of this year's most flagrant copycats from Shanghai 2017:
Zotye Z700 – Audi A6 / Volkswagen Passat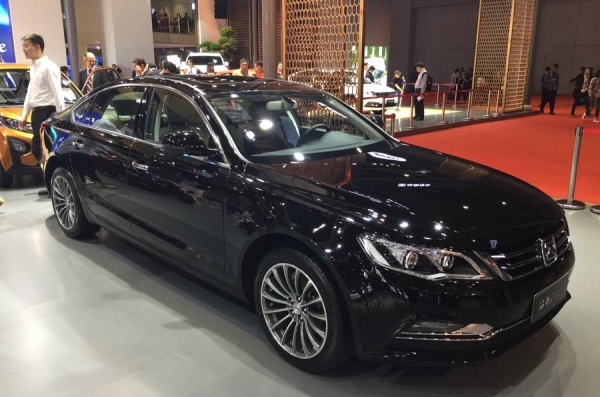 The Zotye Z700, a near clone of the premium Audi A6 and last-generation Volkswagen Passat, uses a 1.8-litre turbo petrol engine and uses plenty of 'new tech' according to a spokesman including soft-closing doors, "like BMW" and a big sunroof.
He said the model is the most luxurious car in the brand's line-up and is used by government officials. It costs 98,000 Chinese Yuan which equates to just over £11,000 and, funnily enough, is not exported.
Zotye E200 – Smart Fortwo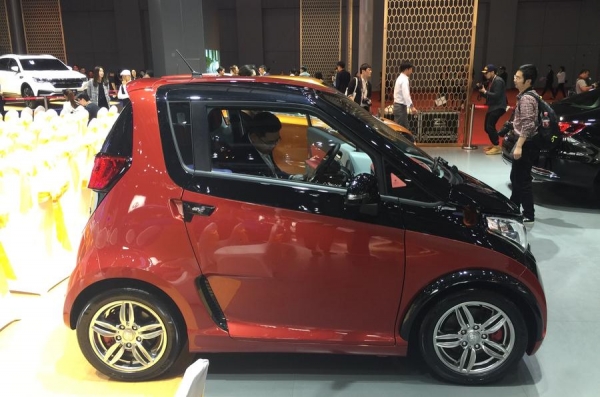 The Zotye E200 is an all-electric city car which holds a striking resemblance to the Smart Fortwo model. A Zotye spokesman said it has a 124mile range when fully charged – a 25% increase on that offered by the Fortwo electric – and has "performance like Smart".
He said the model, which is sold in China and also exported to the US, is typically bought by women and younger buyers. Costing around 100,000 Chinese yuan (£11,300), it is priced at more than its premium saloon sibling the Z700. However, China offers both Central and local government incentives for electric vehicles which is likely to bring this price down. Evidently, the issues of electric vehicle pricing are a worldwide problem.
Hanteng EV – Jaguar F-Pace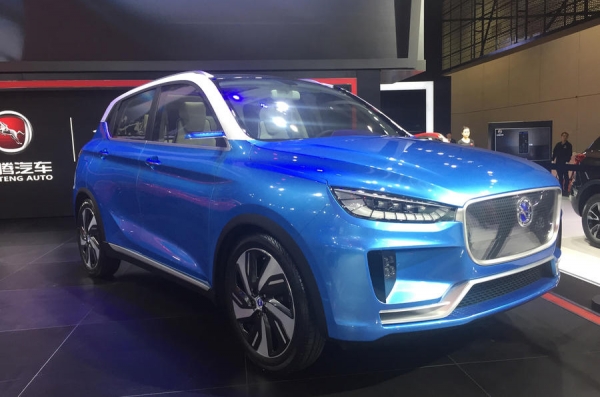 This one's a double whammy; not only does it halfheartedly ape the Jaguar F-Pace's styling, but it's got a fetching blue prancing horse badge up front. It's hardly a surprise; the F-Pace is one of the suavest of SUVs, but the EV is more of a clumsy copycat.
Take a close look to see the Kia-like quad-foglights in the faux lower air intakes, too. 10/10 for unoriginality, 2/10 for execution.
JMC S331 48V – Range Rover Evoque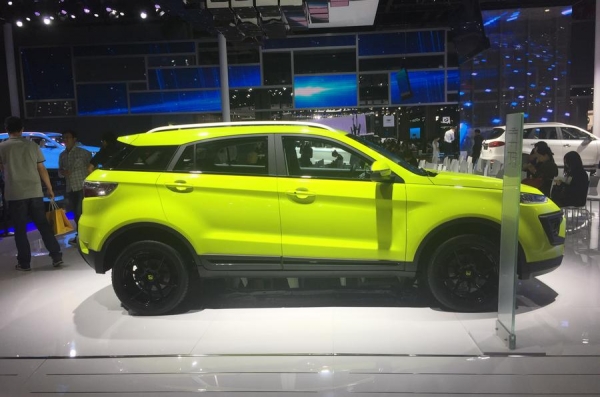 Look at the S331 48V from the front and you'd be forgiven for thinking it's a funky, originally-styled small SUV. Take a look from the side, and you realise that the Chinese car market has a bit of a thing for the Range Rover Evoque.
Points for beating Land Rover to the punch at electrifying the Evoque, but it's no Landwind X7, let's face it.
BAIC BJ80 PHEV – Mercedes-Benz G-Wagen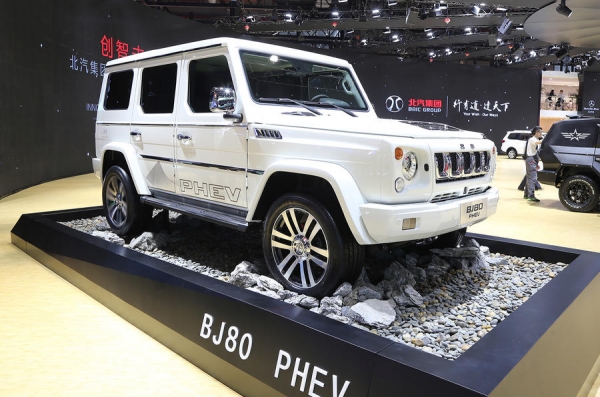 What's G-Wagen in Chinese? BJ80 PHEV, apparently; it's just the grille and wheels which mark the outrageous BAIC BJ80 PHEV out from its copied donor car.
It's guaranteed that the BAIC – that's Beijing Automotive Industry Holding Co. – version of Mercedes' legendary off-roader undercuts the G-Wagen's £91,145 starting price, but our money would be on the German if the two were to tough it out off-road.
Landwind X7 – Range Rover Evoque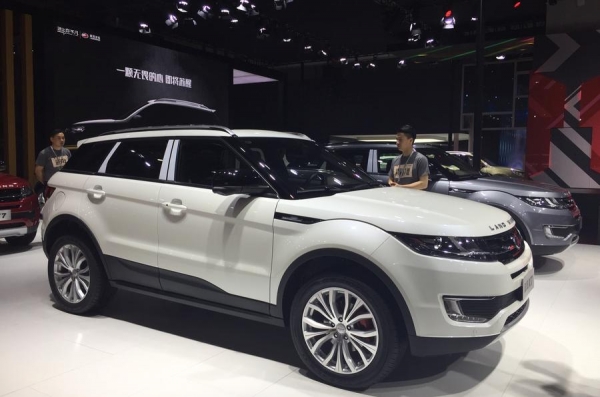 It wouldn't be a Chinese motor show without everybody's (least) favourite Chinese copy car clone, the Landwind X7.
Landwind had Jaguar Land Rover royally miffed upon the £14,000 Evoque clone's reveal at the 2015 Guangzhou motor show, but the Chinese government ruled both parties' patents invalid – both designs had been displayed before a patent application was issued. They do say imitation is the ultimate form of flattery. But we can't imagine JLR design boss Ian Callum is too happy…
Read more:
Shanghai motor show 2017 – picture gallery and latest news
History of the Chinese copycat car: picture gallery
Jimi Beckwith, Rachel Burgess and Sam Sheehan