Sell A Car
SELL A CAR SERVICE
Get connected with the collectors and enthusiasts in your area.
Lets face it, it's not the easiest thing in the world to sell a classic vehicle on your own. Our unique service will give you all the control of the sale while doing all the leg work for you! Our one-stop-shop will connect the classic car community directly to your doorstep.
The most important thing that we are known for is our vast connections of classic car buyers across the world. Getting directly connected with the industry's best is a sure way to sell a classic car. Whether a showroom condition vehicle, or a project, we have buyers for you locally and worldwide.
AS A BONUS your vehicle will also be advertised on 20 Premium classic car websites and publications to also get your car in front of a large number of potential buyers. Have trust in Americas #1 online service for selling antique, classic, and muscle cars online!
Our professional marketing staff has full time appraisers on hand to completely evaluate your vehicle based on your vehicles year, make, model and condition. If you would like a free appraisal just ask and we'd be glad to suggest a starting price for you. Our goal is to help you achieve top dollar for the vehicle so don't hesitate to ask!
Allow our advertising specialist to create a profile of your vehicle. In order for us to showcase your vehicle to collectors we'll need as much information to attract the right kind of buyer. Whether it's a trophy winning car, or a father and son project, please share as much as you can.
The number one reason people in the classic car community love our service is because of our one time low fee and how effective we are.
GOLD DELUXE PACKAGE ONLY 9.99 RUN UNTIL IT SELLS SERVICE
10 PHOTOS & 1 VIDEO
FEATURED LISTINGS
BUYER NETWORK ACCESS
SPOTLIGHT ADS
20 PREMIUM ADVERTISEMENTS
SHIPPING AVAILABILITY
VIP CONSULTANT TEAM
COMPANY GUARANTEE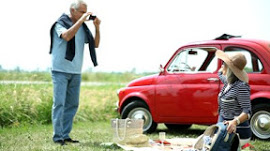 "Not only did Timeless Auto Sales help me sell my 1972 Corvette quick, they also helped me find the car of my dreams. Thanks a million to the entire staff at Timeless."
JIM AND MARY DONOVAN
MILFORD, CT