Geneva Motor Show 2019: live coverage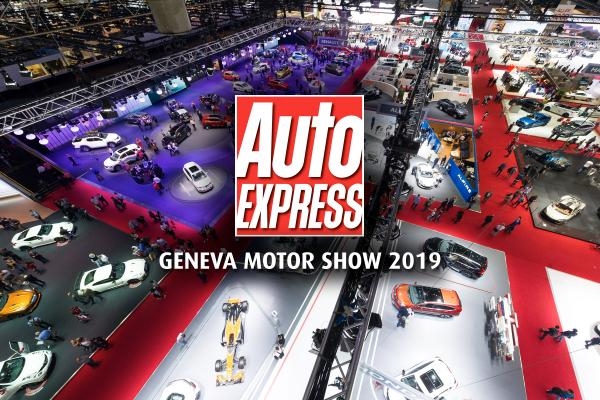 It's press day at the 2019 Geneva Motor Show and our team is at the event reporting live and direct from the biggest reveals at the show
The 2019 Geneva International Motor Show has opened its doors to the world's press, including the team here at Auto Express. We'll be reporting on the steady stream of new car launches and concept car reveals through the day, getting up close to the metal and talking to the people behind the scenes about what the future holds for the industry.
Autonomous driving technology seems to have taken a bit of a back seat in the run up to this year's event. It's still on the radar of mainstream car makers, but the main focus this year seems to be on the evolution of electric cars, with an emphasis on urban mobility. As always, there are plenty of exotic concept cars and supercars to wow the crowds, although highlights this year will include the all-new Peugeot 208 supermini, Skoda Kamiq small SUV and the long awaited Toyota Supra. Elsewhere, SUVs will be spreading their influence even further into the world of performance cars, with models such as the VW T-Roc R and Cupra Formentor aiming to deliver a sporty drive as well as practicality.
This year's concept cars have a focus on electric mobility, with models like the SEAT Minimo, Honda e Prototype and Citroen AMI ONE leading the way. At the other end of the spectrum, the all-electric Lagonda All-Terrain mixes SUV, EV and luxury in a unique concept car package. In between these extremes, models such as the Audi Q4 e-tron, VW ID. Buggy, Mercedes EQV people carrier and new electric concepts from Kia and Skoda push the boundaries of EV research.
Below is our comprehensive 2019 Geneva Motor Show coverage. Take a look at our live picture gallery and Twitter feed, while our reporters will be pounding the carpet throughout the day to talk to the movers and shakers in the car industry to find out what's really happening behind the headlines. What's more, we'll have video reviews of the show stars on the stands as soon as they're revealed.
Geneva Motor Show 2019: the key cars
• Aston Martin Project 003 – a new hypercar expected to be named Valhalla and join the Valkyrie and Valkyrie Pro.
• Ferrari F8 Tributo – 488 GTB replacement arrives with the 710bhp V8 from the Pista.
• Honda e prototype – a prototype version of the brand's much-loved Urban EV concept from the 2017 Frankfurt Motor Show.
• Peugeot 208 – an all-new supermini with cutting edge design, upmarket interior and full EV option.
• Renault Clio – a new range of engines for the latest iteration of Renault's perennial supermini.
• Skoda Kamiq – a new compact SUV tasked with taking on the Nissan Juke.
Geneva Motor Show 2019: live gallery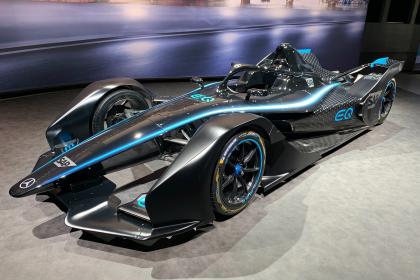 Geneva Motor Show: live Twitter feed
We're be bringing you all the action from the 2019 Geneva Motor Show live. Follow Auto Express on Twitter and Instagram for more…
Geneva Motor Show 2019 – Curated tweets by AutoExpress
Geneva Motor Show 2019: manufacturers A to Z
Alfa Romeo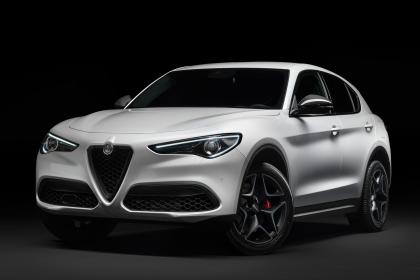 • Alfa Romeo Stelvio Ti and 2019 Giulietta
Alfa Romeo's 2019 Geneva stand will debut the brand's upcoming models and celebrate the firm's recent return to F1. The new Stevio Ti and updated Giulietta will both feature, along with a Stelvio and Giulia Quadrifoglio clad in the "Alfa Romeo Racing" F1 livery.
Aston Martin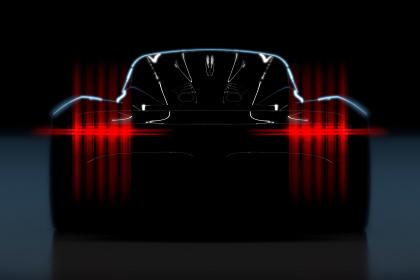 • Aston Martin Project 003
Aston Martin has teased a new hypercar ahead of Geneva. Codenamed Project 003, the new model could be called Valhalla, and will be the third hypercar in Aston's line-up after the Valkyrie and Valkyrie AMR Pro. More details are expected to be revealed nearer to the show.
Audi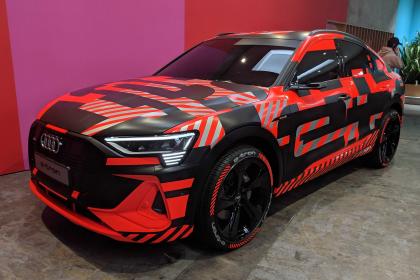 • Audi e-tron Sportback
• Audi Q4 e-Tron
• Audi TFSI e PHEV drivetrain
Audi has confirmed that an all-new, all-electric concept car will be revealed at Geneva. Officially called the Q4 e-Tron concept, it will be the first vehicle based on the VW Group's dedicated pure-electric MEB platform (the same underpinnings as VW's I.D. line-up) when it goes on sale in 2020.
Continuing the brand's shift towards electrification, Audi will also debut its new range of plug-in hybrids. The new TFSI e PHEV powertrain will be available in the Q5, A6, A7 and A8 with orders starting later this year. The hybrid models all come with three driving modes called 'EV', 'Auto' and 'Hold'. Each mode changes the car's settings for either all-electric drive, automated hybrid drive or a "power saving" mode which maintains a constant level of charge in the batteries.
Bentley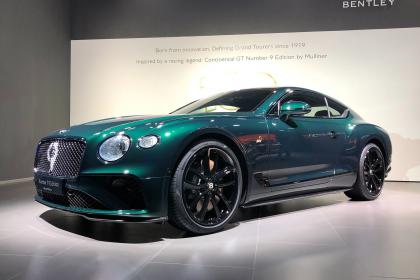 • Bentley Bentayga Speed
• Bentley Continental GT No.9
It's Bentley's 100th birthday this year and, to celebrate, the firm has unveiled a 'Centenary' model for the Geneva Motor Show. Based on theBentley Continental GT, the No.9 special edition model pays tribute to the 1930 "Blower" Bentley 4 ½ litre Le Mans winner. Each of the 100 cars gets unique alloy wheels, a carbon fibre aero package and 18K gold switchgear to set them apart from the standard cars.
BMW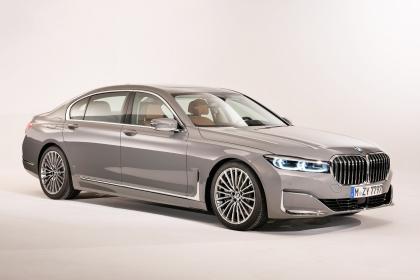 • BMW 7 Series
BMW's latest flagship saloon will debut at the Geneva Auto Show. Recent images show a few styling updates, chief of which being the grossly enlarged kidney grilles, slimmer headlights and a flatter bonnet. In terms of powertrains, we're expecting a range of diesel engines, a petrol/electric plug-in hybrid and a range-topping petrol-powered V12, with a choice of either rear- or four-wheel-drive.
Citroen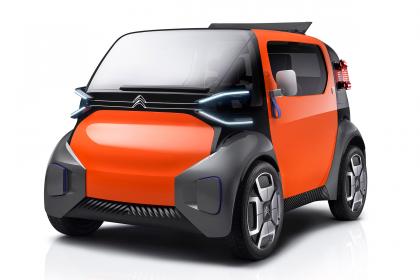 • Citroen AMI ONE concept
Citroen is celebrating its centenary this year and, to mark the occasion, it's unveiling two new concepts, one of which is coming to Geneva. This dinky prototype, called the AMI ONE, is an all-electric two-seat city car inspired by the classic 2CV, with a maximum speed of 28mph, a 425kg kerb weight and a minimalist interior.
Cupra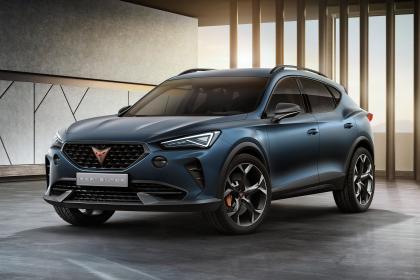 • Cupra Formentor
The 2019 Geneva Motor Show marks the first full year of Cupra existing as a separate brand, independent of parent marque SEAT. To celebrate, the Spanish firm's performance spinoff gets its first standalone model, the Cupra Formentor concept. Basically a coupe version of the Ateca, the Formentor bolsters Cupra's position at the forefront of the performance SUV market. We'll still have to wait a while for a Cupra hot hatch, but the Formentor is another step in the right direction for the brand.
Ferrari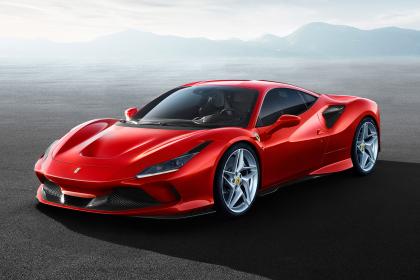 • Ferrari F8 Tributo
Ferrari will be debuting its new F8 Tributo at this year's show. A replacement for the 488 GTB, the F8 Tributo uses the same 3.9-litre twin-turbo V8 engine from the 488 Pista, meaning 710bhp and a top speed of beyond 200mph. No other specifications have been released yet, nor has a price, but expect those details to follow after its public appearance at Geneva.
Ginetta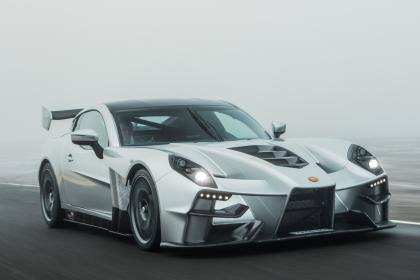 • Ginetta supercar
Ginetta will be heading to Geneva this year to showcase its all-new supercar. The as yet unnamed supercar has been completely designed and built in-house by Ginetta and features a carbon fibre monocoque, plus a 600bhp-plus V8.
Honda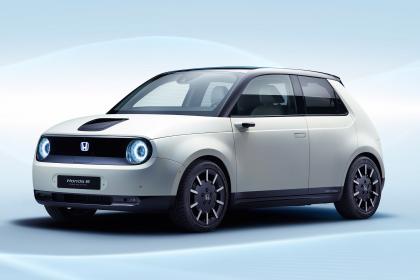 • Honda e prototype
Following the company's success at the 2017 Frankfurt Motor Show with the Urban EV, Honda will reveal a close to production prototype at Geneva. The above image gives an indication of how its exterior will look, while recently-released interior shots show the dashboard-spanning infotainment system.
Honda says its latest prototype is focused on functionality, drawing its design inspiration from the retro-styled concept. It will be supported by a demonstration on the firm's plans for the electrification of two-thirds of its range by 2025.
Kia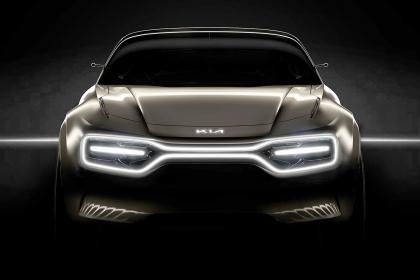 • Kia electric concept
• Kia Niro facelift
Kia will take the wraps off an all-new electric concept at Geneva. We expect the concept to be a coupe, although it's unclear whether it will arrive with a two- or four-door layout. More details are expected to come in the build-up to the show. Kia will also be showing the facelifted Niro hybrid and plug-in hybrid on its stand.
Lagonda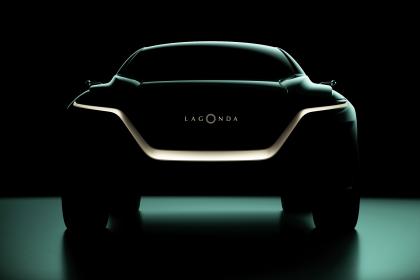 • Lagonda All-Terrain concept
Aston Martin has branched out with its new Lagonda brand, specialising in all-electric vehicles. It's latest venture is this: an all-electric SUV to rival the Rolls-Royce Cullinan and Bentley Bentayga. This concept will morph into a production model by 2021
Lamborghini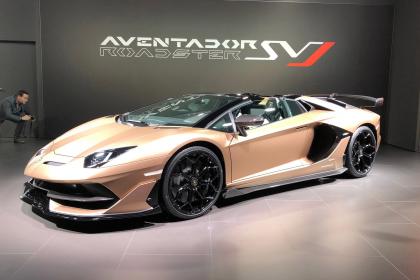 • Lamborghini Aventador SVJ Roadster
• Lamborghini Huracan Evo Spyder
Lamborghini's revised Audi R8 rival, the Huracan Evo, has now gone topless. The Huracan Evo Spyder is powered by a re-tuned version of the old model's naturally-aspirated 5.2-litre V10, with an extra 28bhp and 40Nm of torque, taking the total figures to 630bhp and 600Nm of torque.
Joining the Huracan Evo Spyder on Lamborghini's stand is the new Aventador SVJ Roadster. Limited to just 800 examples worldwide, its monster naturally-aspirated V12 produces 759bhp.
Mazda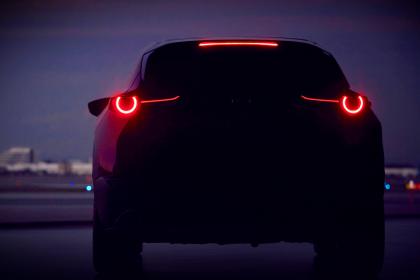 • Mazda 3 SUV
Mazda will unwrap a new compact SUV with the same footprint as the Mazda 3 at this year's show. Designed to sit between the CX-3 and CX-5, the smaller C-segment model will act as a rival to the Volkswagen T-Roc and SEAT Ateca. We know little about the new car, other than what can be deduced from this shadowy teaser image.
Mercedes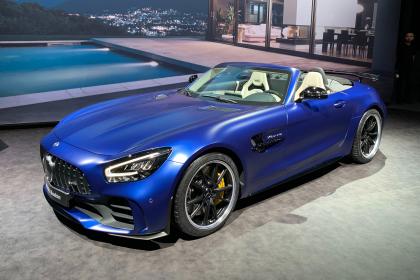 • Mercedes CLA Shooting Brake
• Mercedes GLC facelift
• Mercedes EQV
• Mercedes-AMG GLE 53
• Mercedes-AMG GT R Roadster
Mercedes will debut its latest CLA Shooting Brake at the 2019 Geneva Auto Show. Like the previous model, it will prioritise sporty styling over outright practicality. The engine range will be identical to the current generation A-Class hatch, with a 1.5-litre diesel, a pair of 1.3-litre turbos and a 221bhp turbocharged 2.0-litre petrol forming the lower end of the range. A hot AMG CLA 35 will potentially follow, borrowing the A 35's 302bhp 2.0-litre turbocharged four-cylinder motor.
Mercedes will also give its BMW X4 rival, the GLC, a mild facelift, with a new LED headlight design, fresh tail-lights, efficiency updates for its conventionally-powered engines and a potential plug-in hybrid powertrain. Inside, expect a fresh set of digital dials, a new infotainment system and support for Apple CarPlay.
The German firm will showcase an all-electric version of its V-Class MPV, likely badged as concept EQV. It should make production beyond 2021.
Finally, a drop-top version of Mercedes' flagship GT R supercar will be making its debut.
Mitsubishi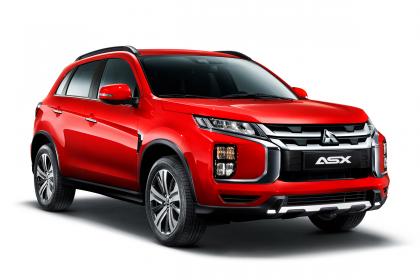 • Mitsubishi ASX
• Mitsubishi Engelberg Tourer Concept
The latest Mitsubishi ASX will be unwrapped at this year's event. This production-ready model features a reworked nose (with the brand's latest "dynamic shield" design language), new bumpers and a fresh 2.0-litre engine.
The Japanese brand will also unveil its latest all-electric SUV concept. Named, rather strangely, after a ski resort in the Swiss Alps, the Engelberg Tourer Concept will detail Mitsubishi's design direction for its next generation of SUVs, potentially previewing the next Outlander.
Nissan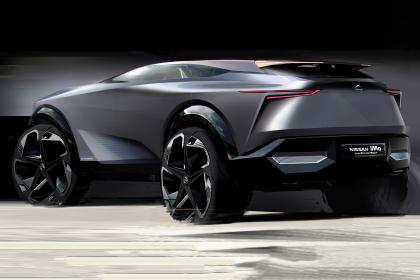 • Nissan IMQ Concept
Nissan's latest concept, called the IMQ, will make an appearance at Geneva. Supposedly, the new model will preview the Japanese brand's future plans for design and autonomous technology. We're yet to receive specifics on the concept's performance, range and interior.
Peugeot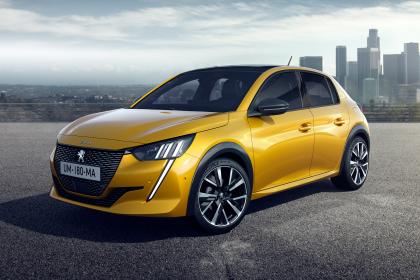 • Peugeot 208
• Peugeot e-208
• Peugeot 508 Sport Engineered concept
The all-new 208 supermini has already caused quite a stir, and will, no doubt, take pride of place on Peugeot's stand this year. The striking little hatchback gains styling cues from the 508 saloon, and the French brand's futuristic interior design. While no 3-door model will be available, the 208's squat stance and upmarket looks will help it deliver a hammer blow to the Ford Fiesta and new Renault Clio. The e-208 electric version will draw a big crowd too.
The Peugeot 508 Sport Engineered concept will make its public debut at this year's show and could preview a potential performance version of the 508 PHEV. It's unlikely that the production version would carry over the concept's 400bhp powertrain, though.
Piech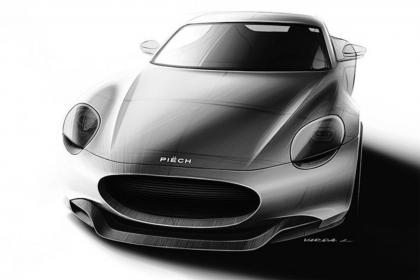 • Piech Mark Zero
You may not have heard of Swiss firm Piech, but the start-up company will be unveiling its all-electric sports car at Geneva. Sketches of the Mark Zero have already been leaked online and Piech has said that the car is capable of 310 miles on electric power with a kerb weight of less than 1,800kg.
Pininfarina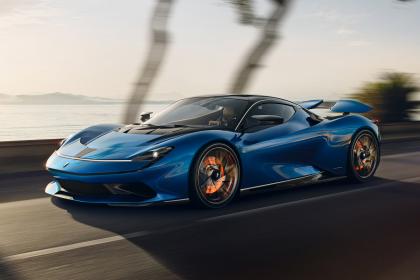 • Pininfarina Battista
Named to honour the company's founder, Battista Farina, it's an all-electric hypercar with 1,873bhp, 2,300Nm of torque, a 0-62mph time of under two seconds and a top speed in excess of 250mph. It'll go on sale in 2020 with no more than 150 units being built at the Italian firm's Turin facility, each costing between £1.5 and £2 million.
Polestar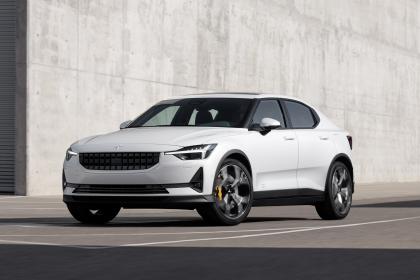 • Polestar 2
Polestar will bring its all-electric Tesla Model 3 rival to the Geneva Motor Show. Joining the company's plug-in hybrid Polestar 1, the 396bhp saloon will enter production in 2020 with a claimed range of 310 miles, a 0-62mph time of less than five seconds and a price-tag of around £34,000.
Porsche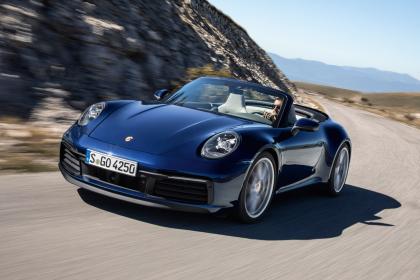 • Porsche 911 Cabriolet
The latest Porsche 911 Cabriolet features an electrically-operated roof, which can be lowered in 12 seconds at speeds up to 31mph. As an added benefit, the roof is fitted with magnesium rods to prevent it from "ballooning" at high speeds. It features the same 444bhp 3.0-litre twin-turbo flat-six engine as the coupe, and is available with either rear- or all-wheel-drive.
Renault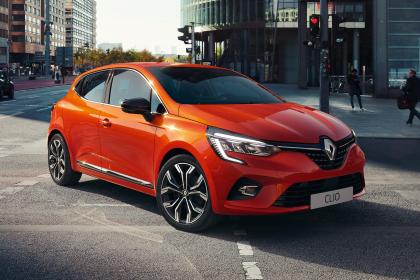 • Renault Clio
The new Clio features updates such as a new 48V hybrid powertrain, reduced kerb weight, basic semi-autonomous driving systems and evolutionary styling update.
Based on the brand's new CMF-B platform, the Clio will feature a range of engines including a revised edition of the 0.9-litre three-cylinder turbo will also be available, along with a new 1.3-litre turbocharged four-cylinder. Due to the current movement away from diesel engines, we're still unsure whether Renault will offer the Clio with any dCi engines but full technical information will be revealed at Geneva.
SEAT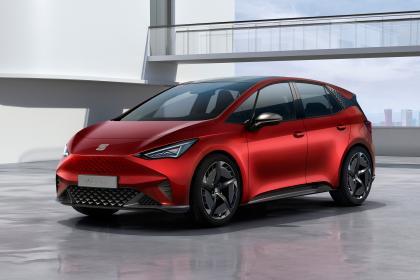 • SEAT el-Born
• SEAT Minimo
SEAT is showing off its first electric production car at the show. The el-Born is the sister car to the VW ID hatchback that will go on sale later this year. It offers an impressive 261-mile range on the tough new WLTP tests and has 100kW DC charging capability, so it can be restored from zero charge to 80 per cent in 47 minutes. The el-Born is not the only electric SEAT on show though…
While the Renault Twizy has never been a big seller, the electric quadricycle has had its unique place in the market all to itself since its launch in 2012. However, seven years later, the Twizy may finally have some competition in the form of the SEAT Minimo concept. We don't yet know if the one-plus-one electric city car will make it to production, but SEAT says it's developing Level 4 autonomy for the Minimo, allowing it to locate and pick up users when they need it.
Skoda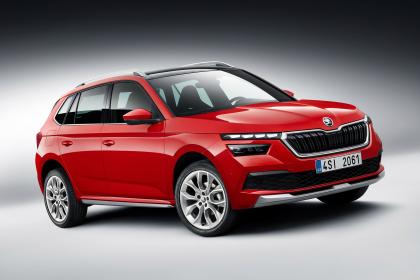 • Skoda Kamiq
• Skoda Vision iV concept
As part of its SUV product offensive, Skoda will unveil the Kamiq at Geneva this year. It will be the smallest SUV in the company's range and is tasked with taking on the likes of the Nissan Juke and Renault Captur. However, as it's based on VW Group's larger MQB platform, it hopes to trump its rivals on space.
In essence, the Kamiq is a production version of the Vision X concept which was revealed last year. A choice of either a 1.0-litre or 1.5-litre petrol will be offered, along with a 1.6-litre diesel. Like its stablemate, the Volkswagen T-Cross, it will only be offered in a front-wheel-drive configuration when it goes on sale in autumn this year.
Skoda will also debut the Vision iV concept. This coupe-SUV will preview the firm's more "emotional" design language, acting as a follow-up to the 2017 Vision E concept. It sits on Volkswagen's all-electric MEB platform and will likely morph into a production variant by 2021.
SsangYong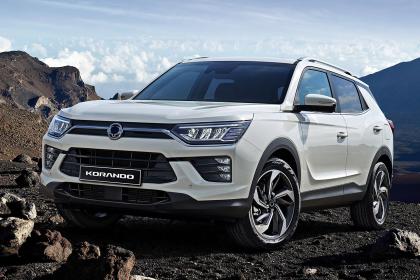 • SsangYong Korando SUV
The Korean company's latest Nissan Qashqai rival will feature a funky new body, updated tech and revised powertrains in the form of a new 1.6-litre diesel, a fresh 1.5-litre petrol-hybrid and a frugal 1.2-litre three-cylinder petrol-hybrid.
Toyota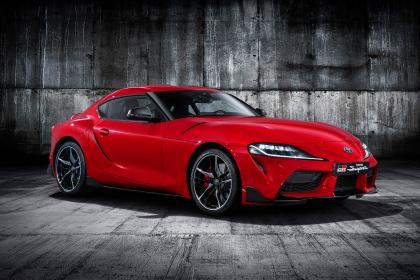 • Toyota Supra
• Toyota Corolla GR Sport and Corolla Trek
The new Toyota Supra will make its European debut at the Geneva Motor Show. Quite possibly the worst-kept secret on this year's automotive calendar, the new Supra is built in tandem with the new BMW Z4, sharing its engine and interior components.
It's 3.0-litre turbocharged straight-six produces 335bhp and, thanks to its eight-speed ZF gearbox, it will cover the 0-62mph sprint in 4.3 seconds. Toyota also recently confirmed that the top speed would be electronically limited to 155mph. Prices will start at £52,695 when it goes on sale in summer this year.
Toyota also plans to debut two special edition trim levels for the recently-released Corolla, respectively called the GR Sport and the Corolla Trek. The former follows the same vein as the Yaris GR Sport, adding a sporty body kit and larger alloy wheels to the standard car. The latter gives the Corolla a crossover-inspired makeover.
Volkswagen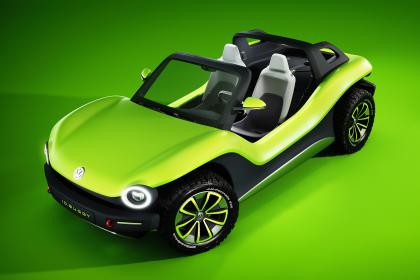 • Volkswagen ID. Buggy
• Volkswagen T-Roc R
• VW shared electric car tech with e.GO
Aligning with the current movement towards nostalgic design, Volkswagen brings a modern interpretation of the 1960s beach buggy to the Geneva Motor Show. Like the Meyers Manx which inspired the project, it has no roof, no doors, open sills and large off-road tyres. Called the ID. Buggy, it's based on Volkswagen's all-electric MEB platform, which it borrows from the upcoming ID. hatch.
Looking somewhat closer to a production model, VW will also debut the new T-Roc R. Using various bits of the Golf R powertrain, the compact performance SUV will take the fight to its VW Group stablemates, the Audi SQ2 and the Cupra Ateca. As well as the 296bhp turbocharged 2.0-litre engine, the T-Roc R gains plenty of performance styling upgrades. Four-wheel-drive will be standard when the car goes on sale at the end of the year, and helps propel the sporty crossover from 0-62mph in just 4.9 seconds, fast enough to trouble all but the hottest of hot hatchbacks.
Volkswagen also announced that is has struck a deal to share its advanced MEB electric car platform with low volume EV maker e.GO and the agreement could see the smaller firm build limited numbers of cars for Volkswagen.
Click on to the second page for more information on the Geneva Motor Show and how to plan your visit…
Pages