Bentley Continental GT No.9 edition marks brand's centenary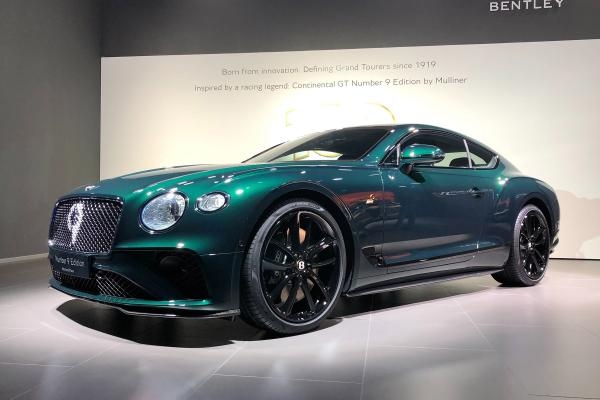 The limited edition Continental GT No.9 celebrates Bentley's 100-year anniversary, paying homage to the iconic "Blower" Bentley
Bentley is celebrating its 100th birthday this year so, to mark the occasion, it unveiled the limited edition Continental GT No.9 at this year's Geneva Motor Show. The new model pays homage to the Le Mans-winning 1930 "Blower" Bentley 4 ½ litre, featuring trim, dials, interior fixtures and paint codes inspired by the classic racer.
The exterior of the Continental GT No.9 is set apart from the standard model by unique 21-inch alloy wheels, a carbon fibre aero package, a series of "No.9" badges, a choice of two paint colours and a "No.9" grille graphic lifted from Bentley's 1930s Le Mans car.
• Best sports cars to buy
Inside, the No.9 gets a choice of either Cumbrian Green or Beluga upholstery, retrimmed door cards, a turned aluminium centre console, 18K gold switchgear and a set of classic British-Jaeger themed dials. The dash also features a wood insert from the seat of Bentley's 1930 Le Mans racer, set into a backlit resin display case.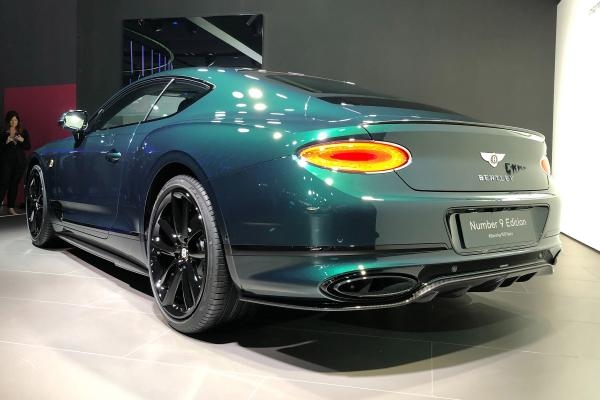 Bentley's latest special edition model is powered by the same 6.0-litre twin-turbo W12 as the standard car, producing 626bhp and 900Nm of torque. Performance is fed through an eight-speed automatic gearbox to all four wheels, allowing a 0-62mph sprint of 3.6 seconds and a top speed of 207mph.
Production will be limited to just 100 examples, and each will be hand-built in Crewe by Bentley's coachbuilding arm, Mulliner. Prices for the Bentley Continental GT No.9 are yet to be announced but, if Bentley's recent special edition back catalogue is anything to go by, the price tag could climb to the £200,000 mark.
What are your thoughts on the limited edition Bentley Continental GT Number 9? Let us know in the comments section below…